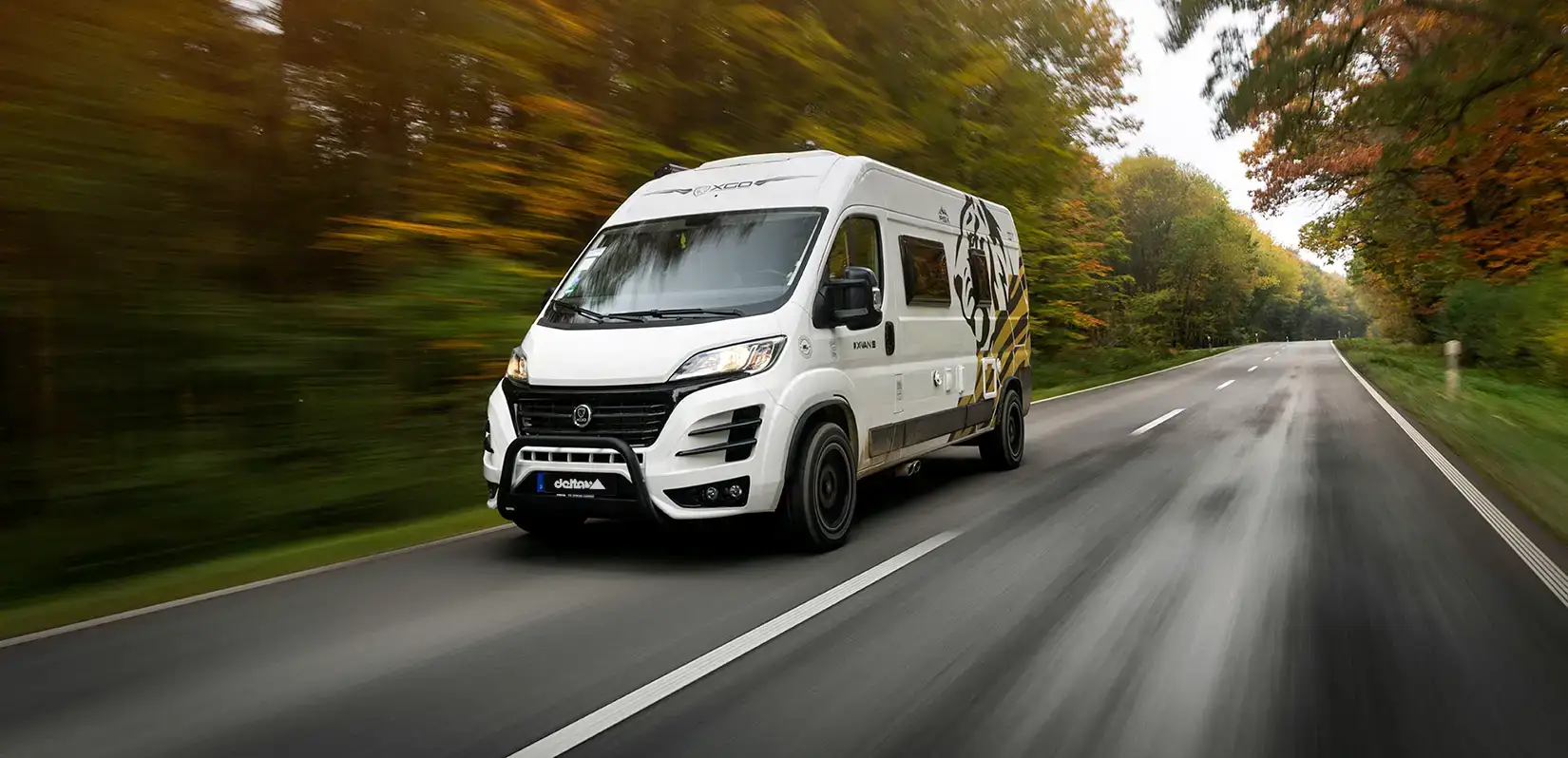 FIAT Ducato 250 (118/130)
Upgrade to offroad campervan
delta4x4 is THE specialist for offroad rims for your campervan. Whether Ducato, Movano, Jumper or Boxer! With us you get the right parts for raising and widening your van. Discover your Ducato new!
Fiat Ducato 250 (2014-2022)
Bitte wählen Sie einen gewünschten Fahrzeugbereich im Bild um mehr Informationen zum jeweiligen Produkt zu erhalten. Jeder klickbare Artikel steht zum Verkauf.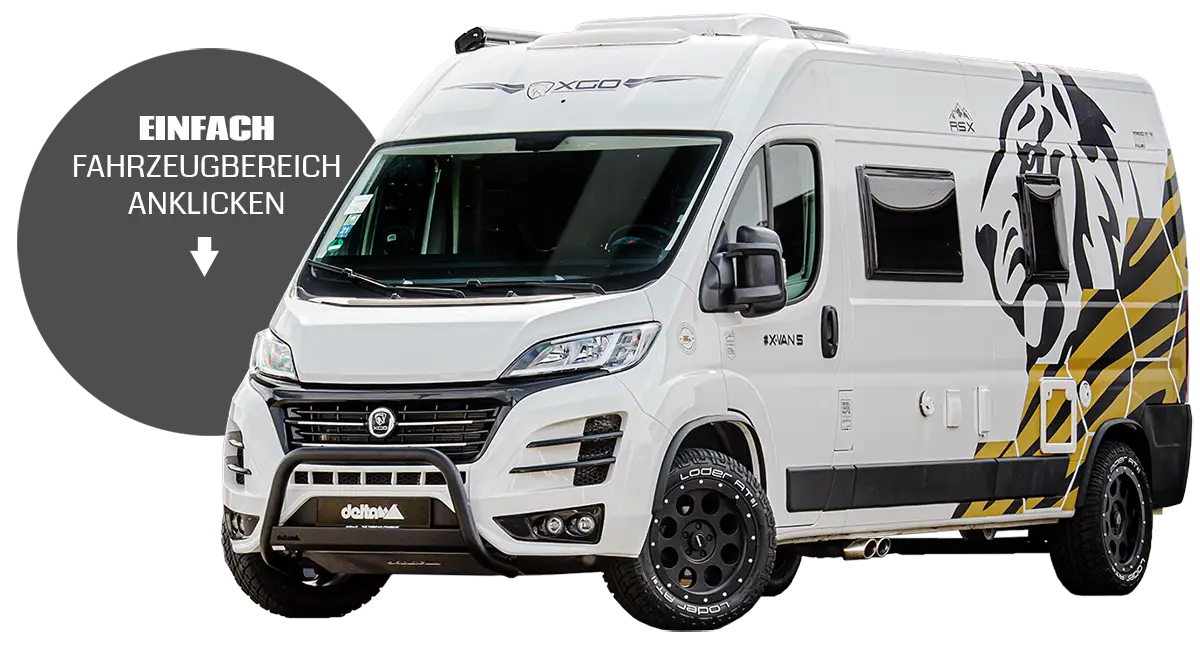 FIAT Ducato
With the Loder-Tire #AT1 we offer the perfect tire for motorhomes in this class. Unsurpassed load capacity and optics make your VAN in no time the eye-catcher on tour and every campsite. Together with the Klassik_B rim you lift your Maxi or Light to a new level. To make the package complete, we offer many other upgrades for your camper. With our lift we add 40mm to the height and the delta4x4 fender flares cover the AT1 perfectly. We do not do things by halves and also think of rim locks in discreet black! That's what we call a round thing! All parts have of course the necessary approvals to roll safely even through the urban jungle.
Our current FIAT Ducato Catalogue