Mitsubishi L200 Offroad Tuning
An upgrade for your pick-up
The products from the family-owned company delta4x4 improve the driving characteristics of the Mitsubishi L200. In addition, you will find a large number of products in our range that make something visually and at the same time practically. We do not stop, but regularly find new ideas to push the Mitsubishi L200 off-road tuning ever further forward.
Mitsubishi L200 Offroad Tuning: individual and high quality
The ADAC is titled "Pick-up for everyday life and adventure". The Japanese carmaker has more than succeeded in this mixture with the L200. In direct comparison with vehicles such as the Ford Ranger or Nissan Navara, the Mitsubishi L200 is an equal opponent. It comes with 150 hp distributed on all 4 wheels. The model is now in its sixth generation. But that's not all? Right, because the delta4x4 offroad tuning also shows its effect on the L200. Just look at what options we have in store for your Mitsubishi!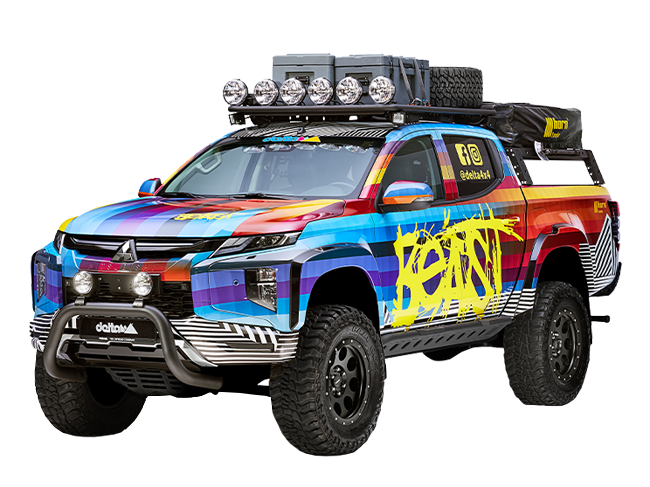 Our current Mitsubishi L200 catalogue
The Beast. The Big Best.
Mitsubishi L200 Accessories Tuning
Whether adaptations to handles and headlights, widening of the fender or the classic lift, which for us at delta4x4 is our daily bread. When it comes to Mitsubishi L200 offroad tuning, we are your real contact. And if you can't get any further in our online shop or appreciate the personal advice from our company, just call through. We are always happy to answer your answer to your Mitsubishi L200 Offroad Tuning.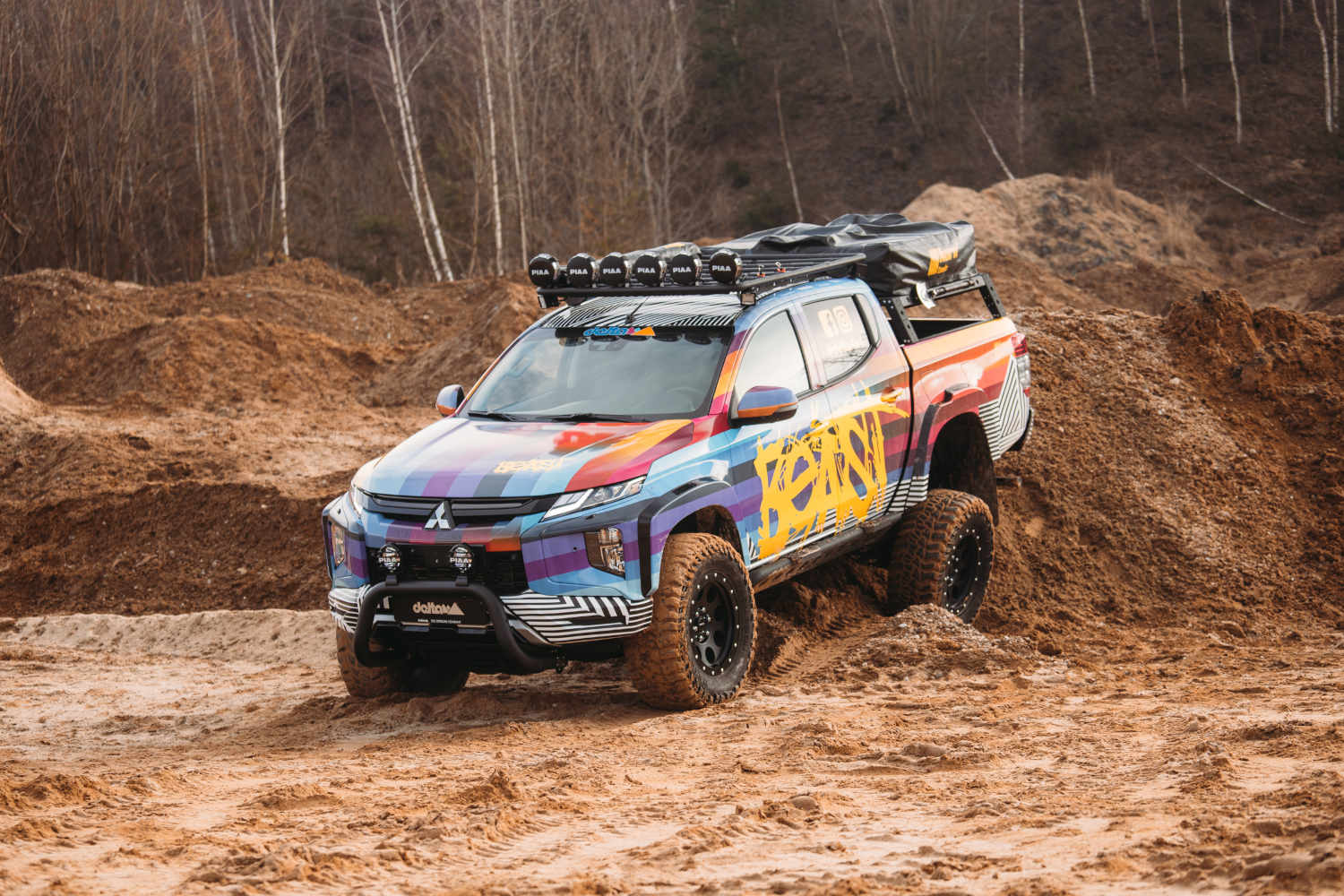 With the Mitsubishi L200 Tuning, you are spoilt for choice at the beginning: what can it be? Just a few eye-catchers or the whole tuning package? In the area of rims, we use our well-known and popular black-matt aluminium wheels. Our front wings are basically available with 76 mm pipe diameter and of course polished. The classic of the Mitsubishi L200 Tuning is the lift: if it is still a bit higher, here is the motto. Whether bodylift kit or suspension suspension or alternatively simply larger wheels, you have the choice. And also in the distribution of the fender and the adaptation of the headlights we have a wide selection in our shop in stock. Now the only question is: what do you want to do with the Mitsubishi L200 tuning?