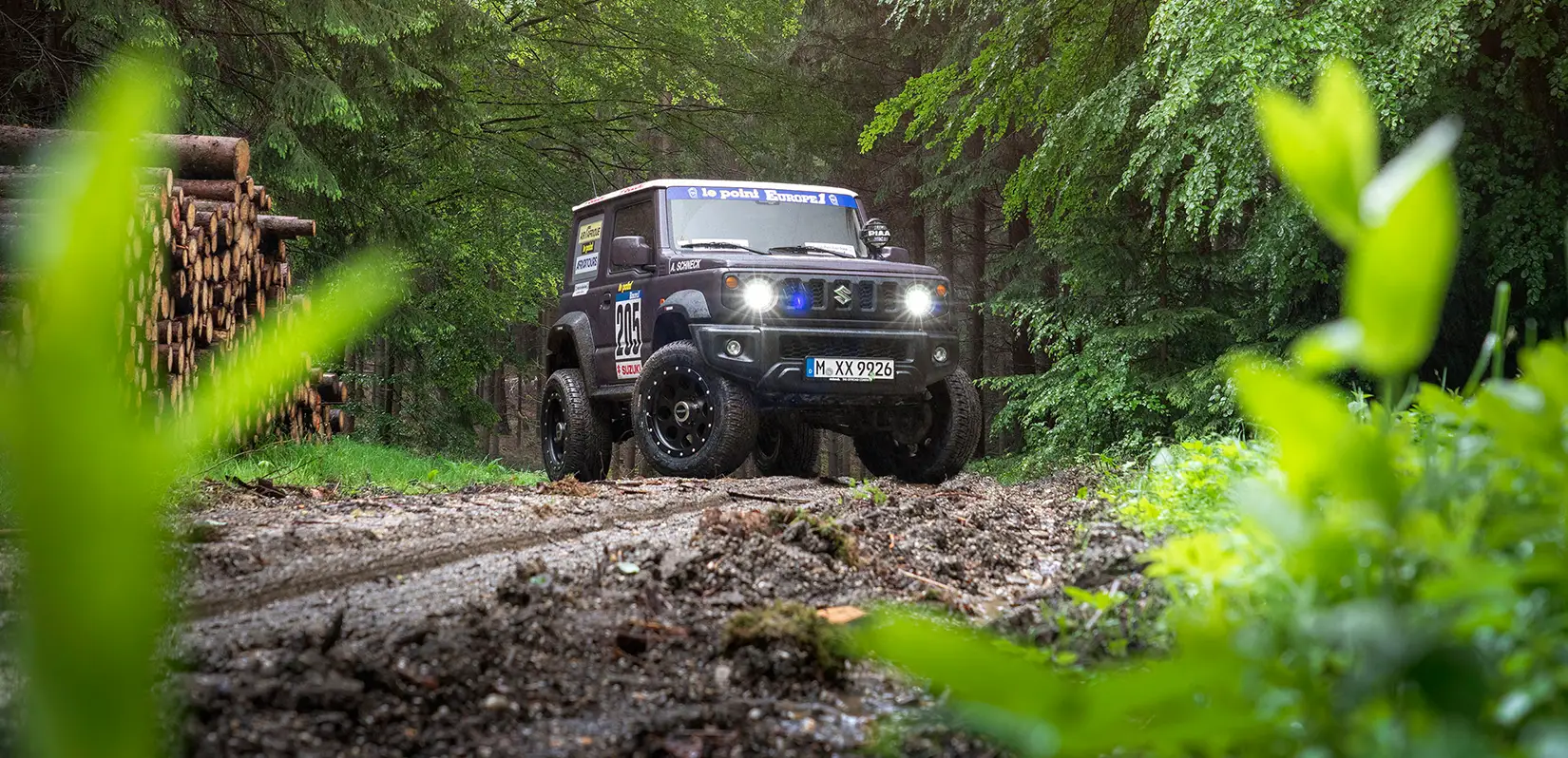 Suzuki Jimny GJ/HJ 2018-
Toy & Workhorse
delta4x4 is THE specialist for offroad rims, lift kits and fender flares! For decades, various Jimnys have been faithful companions at the off-road tuner from Bavaria. We also individualize your Suzuki. Rediscover your Jimny!
SUZUKI Jimny
The Jimny is one of the most popular toys in the off-road scene. Simple to build, easy to repair, the purchase is manageable and the Jimny offers solidly functioning off-road technology. It almost doesn't take much more than that to have fun off-road. If it weren't for the human urge for something more and thus for individualization. But this desire is easily realized in the Jimny. Larger Klassik_B wheels and a lift kit give more waatt depth and the very high-quality delta4x4 fender flares cover the wheel-tire combo perfectly. Of course, for all hardcore off-roaders, a winch and LED headlights must be installed. You never know.
delta4x4 is the offroad tuner for your Jimny. Our mods always meet the requirements of the German TÜV!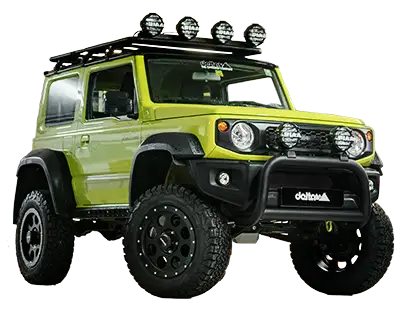 Our current Suzuki catalog