VW Amarok Off-road Tuning
A different kind of automobile – edgy, wild and free.
The family-owned company, delta4x4, offers a wide variety of products for the VW Amarok to enhance its driving performance. Our product range also includes a broad selection of products to visually customise your vehicle while at the same time providing practical solutions. We constantly look for and find new ideas to further advance the VW Amarok tuning.
VW Amarok Off-road Tuning: upgrade your pick-up
The USA is not the only place you can find a large fan base for pick-ups. Germany has its own pick-up fans. VW Amarok is a particular favourite among the trucks whose name references a wolf deity in Inuit mythology. The truck is practical and high-quality, which is the reason it served as a key support vehicle in the 2010 Dakar Rally in Chile and Argentina. In the VW plant in Hannover, it is produced in different models. No matter which model you have, we offer off-road tuning for your VW Amarok that really packs a punch. It upgrades the appearance of your vehicle while making it even more powerful for trips through the urban jungle or off-road. Ask us about our VW Amarok tuning accessories!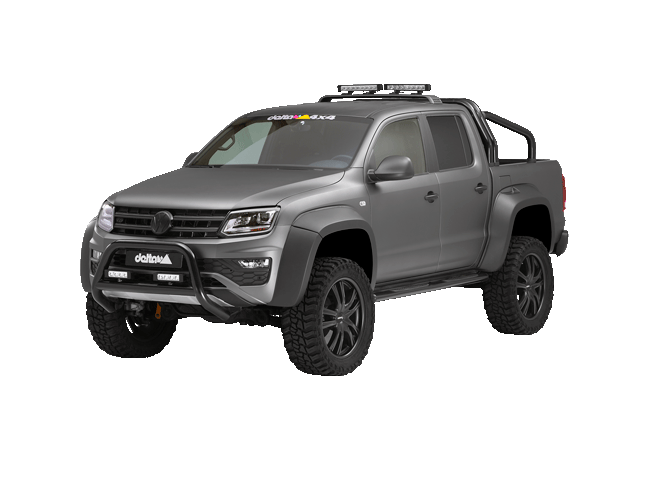 Our current VW Amarok catalogue
The Beast. The Big Best.
VW Amarok Off-road Tuning: increase the height of your pick-up!
Our VW Amarok off-road tuning includes a VW Amarok suspension lift. A chassis conversion allows your vehicle to gain a little height. You can benefit from even more agility and height obtained through the extra chassis clearance. The increased space in the wheel well enables you to replace the current VW Amarok off-road tyres with larger ones. Through this type of VW Amarok off-road tuning, we can optimise the slope and ramp angles. You sit significantly higher in your vehicle and have improved visibility of the terrain and traffic. Also, keep in mind: The VW Amarok off-road tuning with suspension lift lends your vehicle a more massive, tough and stronger presence. You can rely on us to carry out this VW Amarok off-road tuning professionally.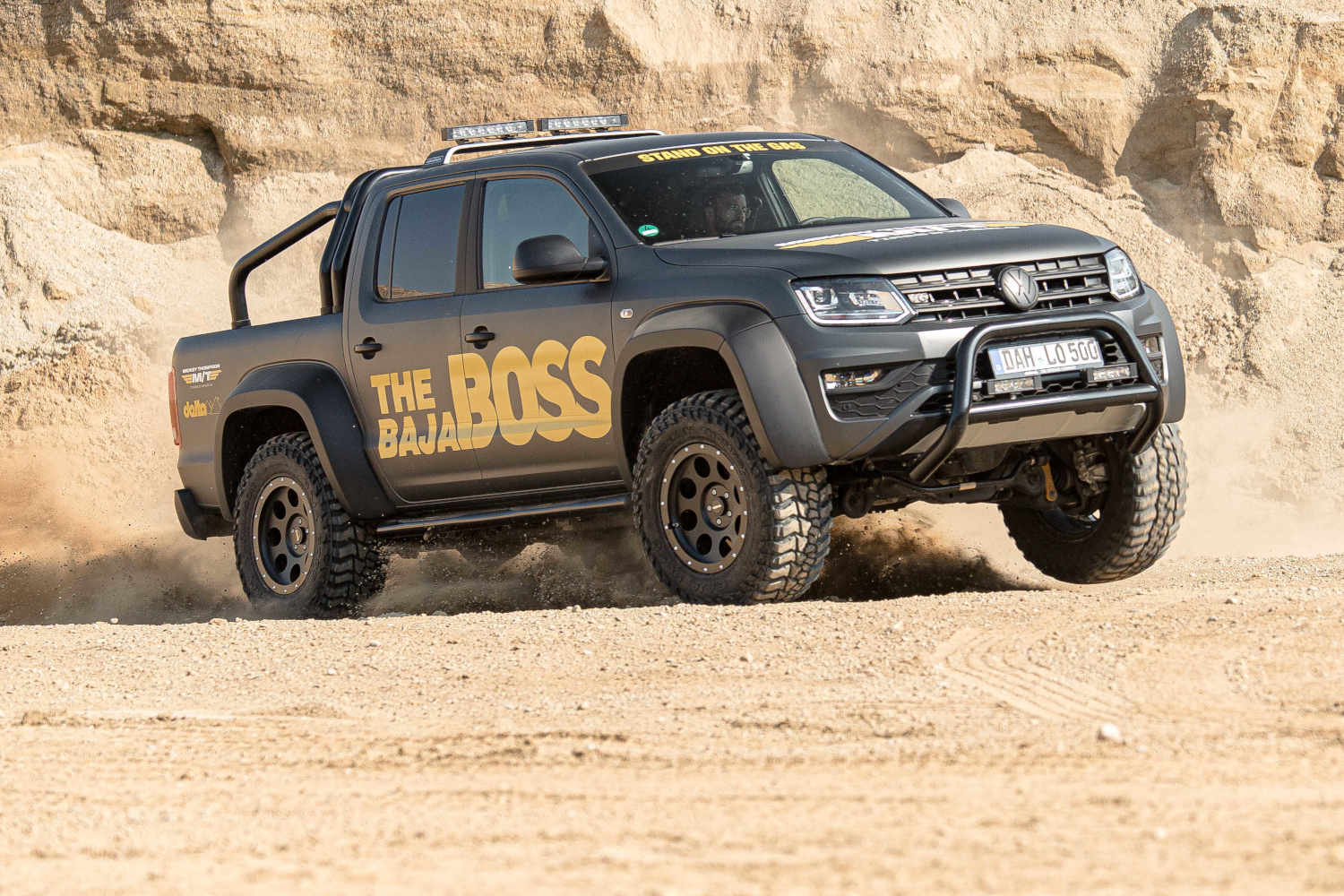 Large wheels thanks to VW Amarok off-road tuning
What type of VW Amarok off-road tyres are on your vehicle? Are they tyres from BF Goodrich, Yokohama, Cooper Tire or Mickey Thompson? We have the right upgrade for your tyres in our assortment of VW Amarok off-road tuning options. Our VW Amarok off-road wheels are the perfect partner for your tyres. We offer only durable top products with a stylish appearance. You can choose between diverse models since we are your professional partner for a first-class VW Amarok off-road tuning. Take a look at our online shop today!
VW Amarok off-road tuning: discover the possibilities
Outstanding wheels and a massive suspension lift for your vehicle are just two of the products from our VW Amarok off-road tuning. We offer you many other options. In addition, we stock robust LED lamps so you can purchase a new set of headlamps. Fender flares are another option within the scope of a VW Amarok off-road tuning to make the most of your vehicle. To ensure compliance with all legal requirements, we can also offer you speedometer calibration. No doubt: We at delta4x4 are your experts for ingenious VW Amarok off-road tuning!