See the Tesla Y "Offroad" by delta4x4.
Anyone who wants to drive through desert and woods as quiet as a mouse and without creating emissions needs an electric all terrain Bolide. To call the Tesla Y an SUV would surely be an exaggeration, but it might be right on the money once delta4x4 has completed the conversion.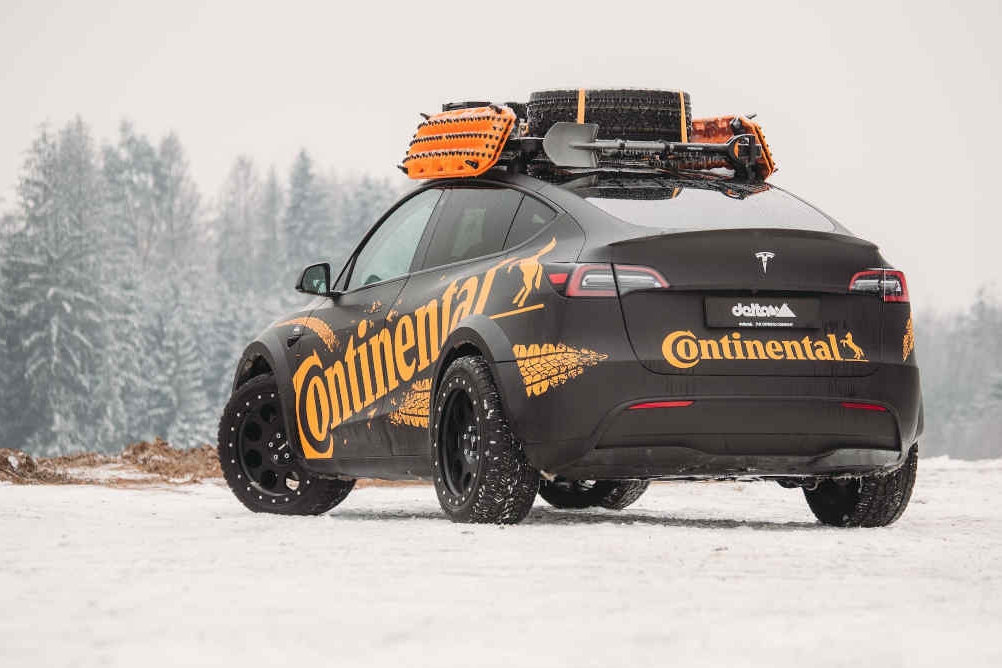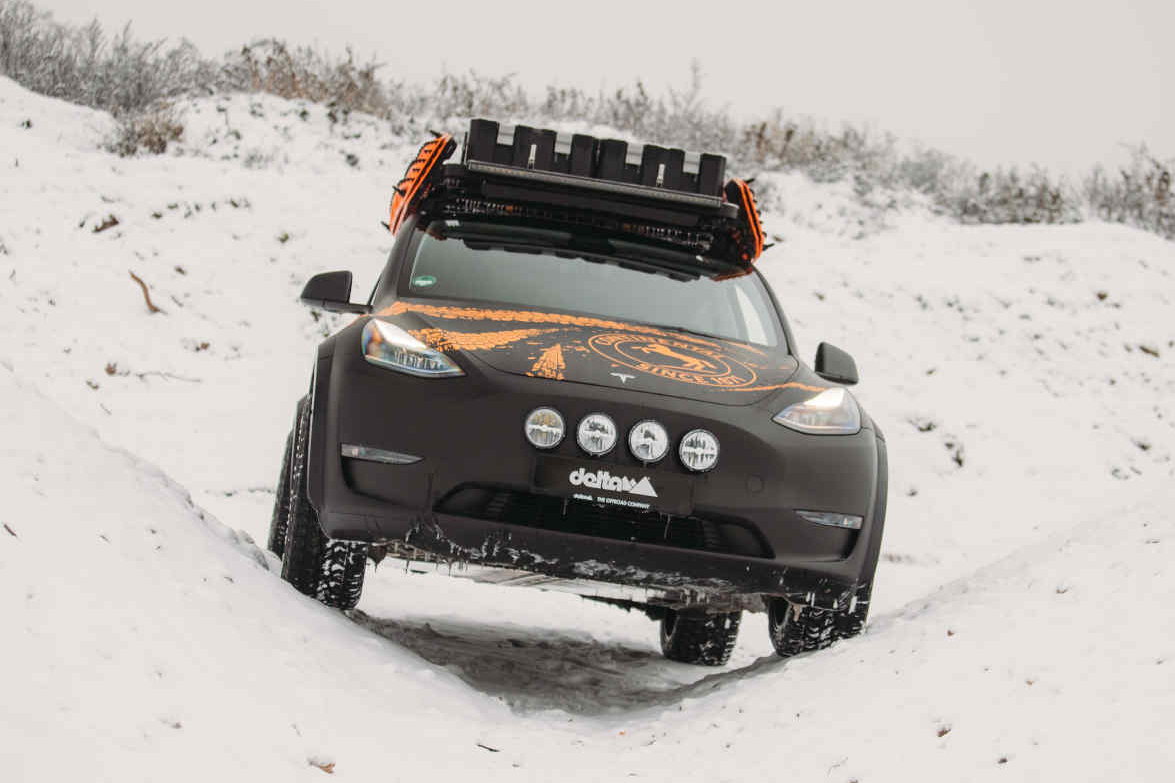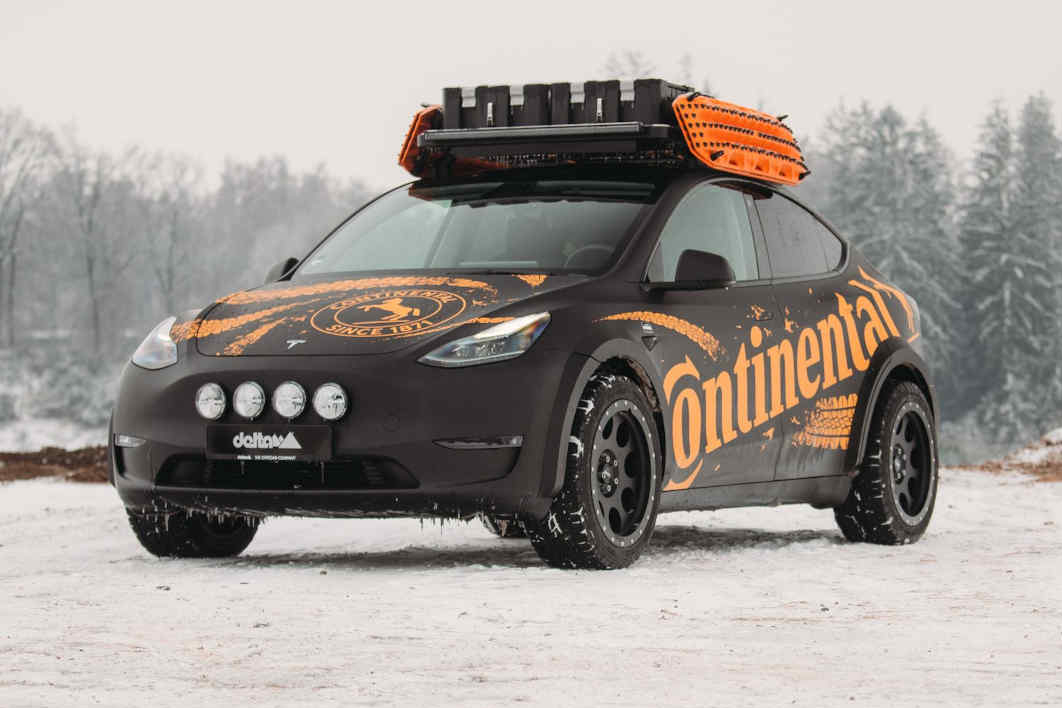 The newly developed suspension distance kit will lift the vehicle by about 35 mm; in combination with the increased track width this allows for the wheel mount which will lift up the vehicle by a whole 8 cm – creating a ground clearance of approximately 22 cm – and that brings it to Lada Niva levels! That's quite an accomplishment, where delta4x4 uses 265/45R20 Continental tires with the Cross Contact ATR profile. ATR will allow the vehicle to keep on cruising comfortably on highways and byways, but it will also give the "Y" the freedom to move along exceedingly well on carved out forest paths, across fields, dirt roads and tracks, and it will do so in a truly superior way.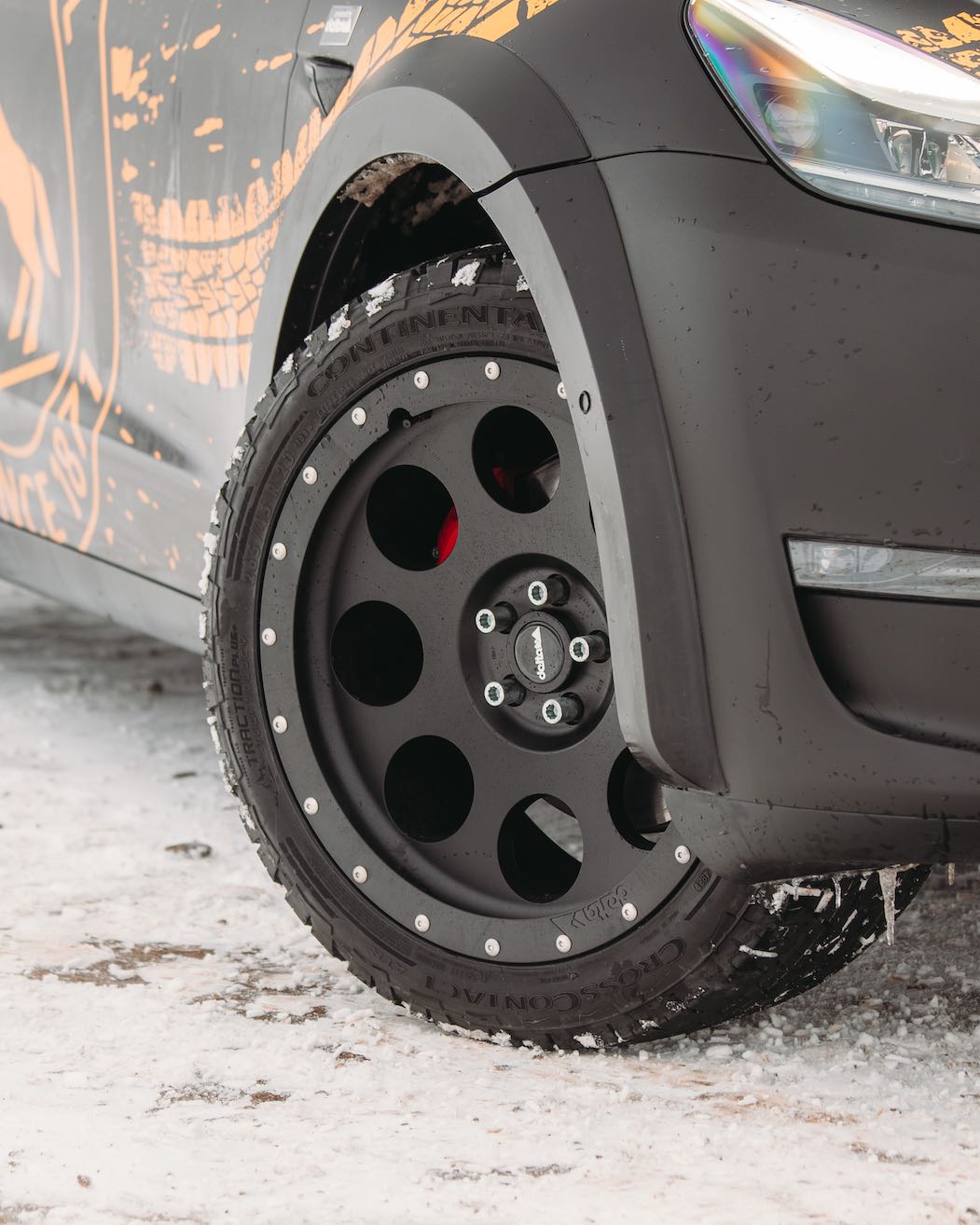 To accommodate the widened rims and tires, delta4x4 has developed its highly appealing wheel arch extensions that add another 60mm of width to the vehicle.
In order to give the car more advanced expedition capabilities delta4x4 has developed a solid roof rack that can even transport an elk or a wild boar – should the need arise. It can also be used for sand plates, shovels, water canisters and boxes, or even, believe it or not, to accommodate a roof tent. The roof rack is perfect for mounting spot lights that will make sure that you have perfect lighting for all of your off-road trips.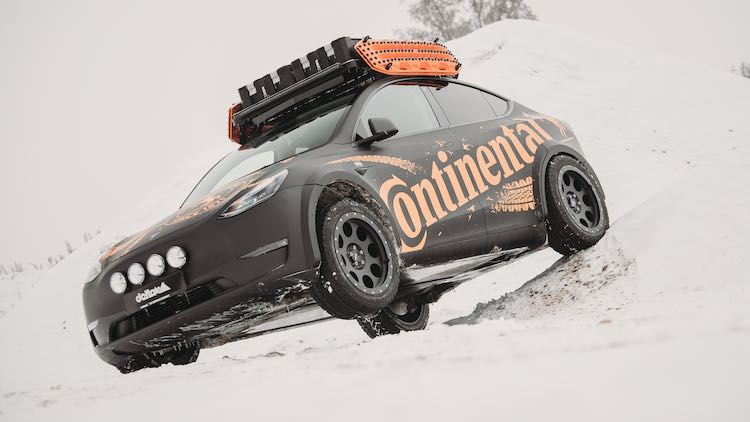 The Japanese PIAA LED head lights delta4x4 has been using are the most solid option available on the market for additional lighting. Shock tested up to 4G vibration levels they have been guiding marathon race cars to their world class goal for decades. Here fitted is the latest generation of the PIAA S-RV 40" plus four of the PIAA 550, elegantly embedded in the bumper.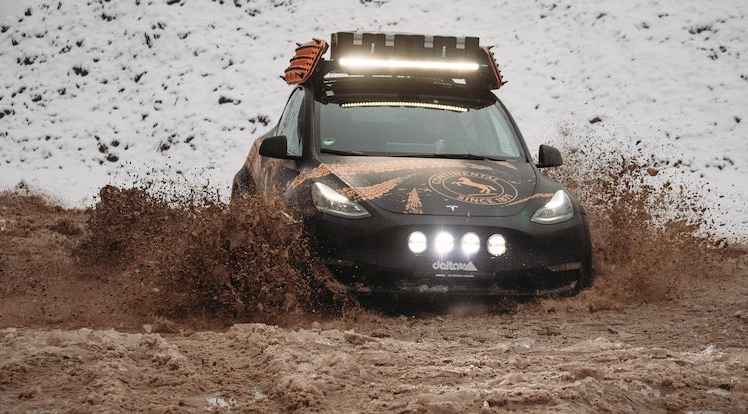 The Model Y lift kit costs about 900 euros. Wheels and tires in 20-inch Classic B with collision protection ring mounted on Continental Cross Contact ATR 265/45R20 are available from 4500 euros. The widened design comes to 4.760 Euro The roof rack can be purchased from delta4x4 for 2,900 euros. The PIAA LED Light Bar V-RF40 with 18,000 lumens and EC approval as a worklight connected costs 900 euros. The PIAA 550 LED high power headlights with brackets and wiring you can get for 1800€.
TESLA Y in Motion
For more information:
delta4x4, Sebastian Boser, Head of Marketing 85235 Unterumbach, Tel. 0049 81 34/93 02-20, Fax 0049 81 34/93 02-21,