delta4x4: Your expert for PIAA LED light bars and LED headlamps
An LED light bar for off-road and the urban jungle must comply with the highest standards. We at delta4x4 are your experts for PIAA LED light bars and LED headlamps.PIAA is a renowned Japanese, long-standing company which has provided rally lights since 1963. It is known, in particular, for the LP series. PIAA uses the latest technology to create optimum off-road lighting for demanding drivers. Without a doubt: With light from PIAA LED headlamps, driving becomes safe even with poor visibility conditions and at night – off and on the road. Research and development are the core competencies of PIAAwhich the company takes very seriously. The LED technology has become a matter of course with these products in order to offer the customers the best. We at delta4x4 carry premium quality PIAA products in our range of products.

The LP-Series
The LP Series provide brilliant illumination, but with lower power consumption than conventional LED and halogen lamps. They light the road with brilliant 6000k white color that is clearly visible to oncoming traffic, providing an added measure of driving safety. The LED lights are compact and durable, with the cast aluminum housings and polycarbonate lenses.
The RF-Series
PIAA's innovative Reflector Facing design offers significantly improved lighting and beam control compared to conventional LED and halogen lamps with forward-facing bulbs. The result is greater visibility for drivers. Our exclusive computer-designed, multi-surface reflector concentrates and focuses the beam pattern of the rearward-facing LED bulbs more precisely than forward-facing LED lamps.
The Hyper Arros-Series
PIAA has been designing and manufacturing high performance bulbs for over a half-century. Quality and performance begin with design. PIAA scientifically engineers bulbs to exacting specifications utilizing the latest in integrated computer aided technology. Only the highest-grade materials are selected for use in products and every PIAA bulb is 100% tested at each step in the manufacturing process. PIAA is proud to offer you a wide range of halogen and LED replacement bulbs you can use with pride and confidence.
Your advantages with PIAA:
More controlled beam patterns directing the light exactly where you need it.

Lower power consumption than traditional forward facing LED lightbars.

Bright 6000k White light that replicates daylight to illuminate the road and the trail.

SAE Compliance for Street Legality.

Compact and durable, with the cast aluminum housings and polycarbonate lenses.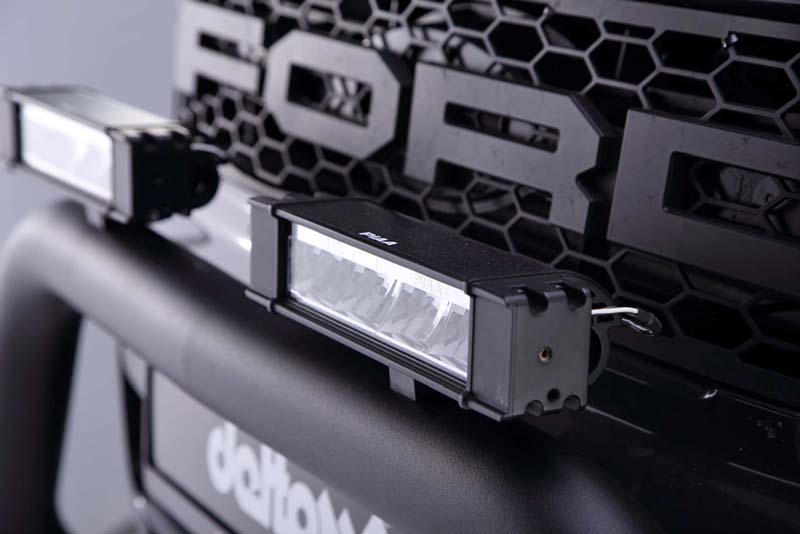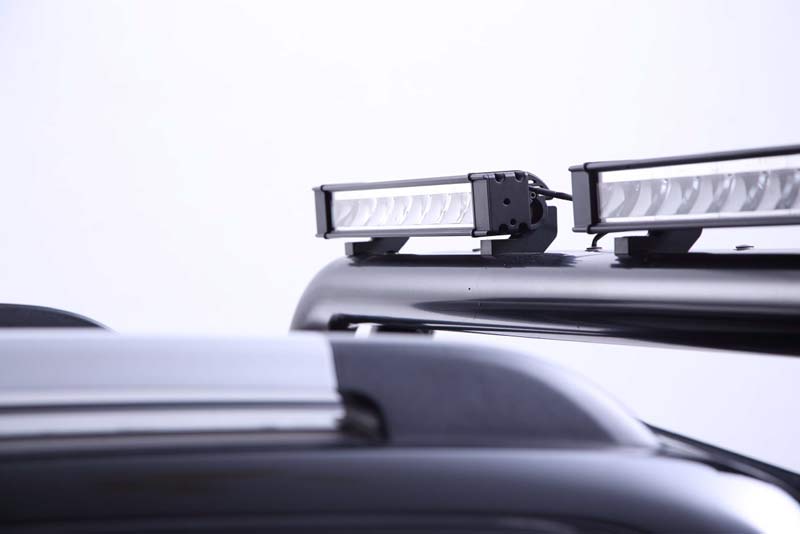 PIAA: maximum light output and the lowest power consumption
There is no mistaking: for your rally lights it is important that you achieve maximum light while maintaining a low power consumption. At the same time, the off-road lighting should be very robust and sturdy to take on every adventure. No matter whether you own a Mercedes X-Class, Ford Ranger or another similar vehicle: We at delta4x4 have the right PIAA LED light bars for you that will continue to amaze you. The light features a sturdy housing made of lightweight aluminium. The light bars reliably conduct any generated heat away from the device. Vibrations in the light beam are prevented to provide you with the best possible visibility. Please note, these lights have been tested up to 10x gravitational acceleration and defy your most thrilling off-road adventures. Regardless whether the lights are mounted on your VW Amarok, Mitsubishi L200, Nissan Navara or another similar vehicle: You will quickly be aware of the top quality of this off-road lighting.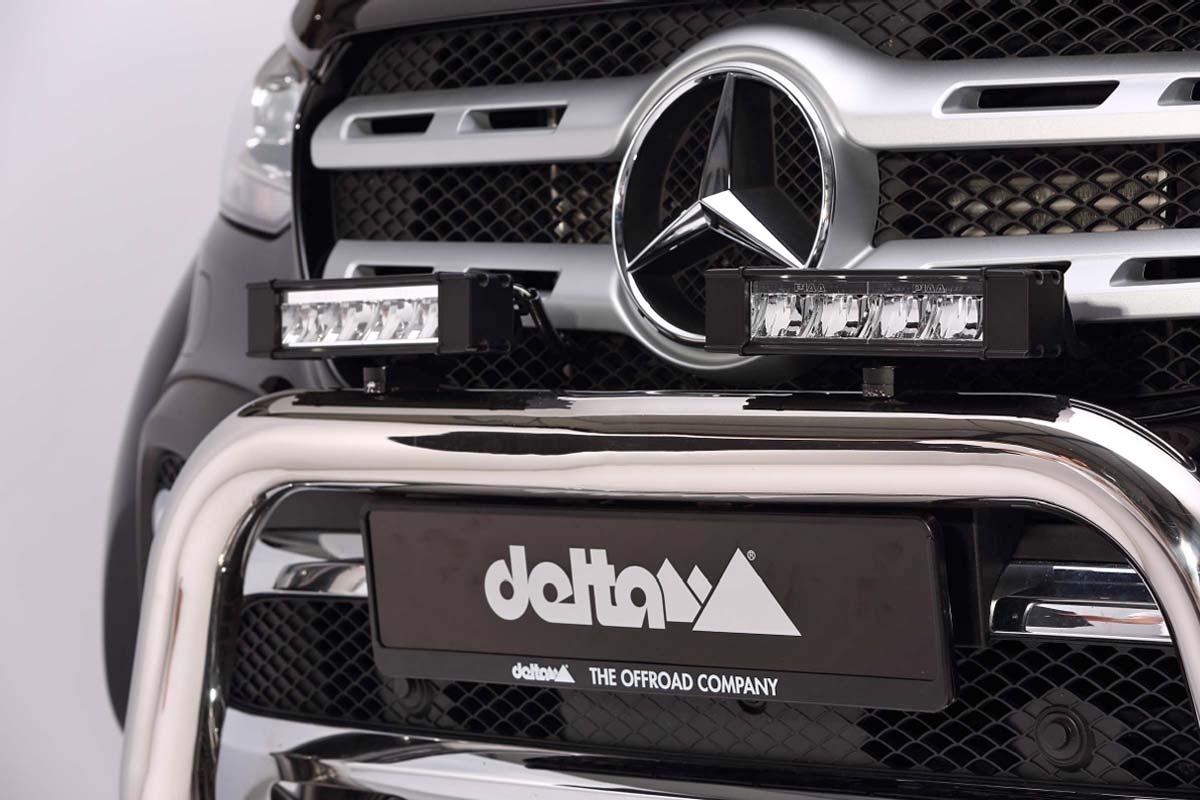 PIAA: incredible brightness
The meticulous workmanship of the light bars not only makes them remarkably robust but also allows them to emit remarkable brightness. These headlamps consist of a multitude of individual light diodes that are precisely oriented to each other. The precise bundling of the PIAAlight diode creates incredible luminosity. To achieve this effect, PIAAuses computer-programmed reflectors, creating a clearly defined, even light beam, producing perfect lighting of the terrain ahead. Discover the off-road accessories in our online shop now!
A variety of models from PIAA
Without a doubt, as an off-road expert, we offer you a variety of rally lights. Depending on your individual wishes, you can select, for example, the PIAA RF6, RF10 and RF18 models that vary in the number of individual lamps per housing. Of course, it is possible to easily combine any of the PIAA light bars. In addition, they all have the E-test symbol on the glass, making them suitable as auxiliary headlamps on any public roadway. Do you have any further questions? We can personally discuss your wishes for PIAA light bars when you contact us today!