Stainless steel bars: a stylish accessory for your SUV and off-road vehicle
Maybe you know the stainless steel bars under names such as nudge bar, bull bar and push bumper. No matter what you call them, one thing is for certain: The robust front bars are off-road accessories that make a distinct entrance. The stylish and exceptional look of the stainless steel bars is only one reason that makes them so popular. Anyone who is driving their vehicle off-road can benefit from the pipe construction on the front bumper. They shield the front end of your vehicle from damage in the event of off-road accidents. In comparison to other countries, the classic bull bars have become obsolete in this country: A few years ago, the legislature was passed prohibiting the use of the once rigid front bars since they posed a danger to pedestrians during an accident. However, no rule is without exception: The use of stainless steel front bars on your vehicle is still permissible. We have to offer the right models in our delta4x4online shop.
Stainless steel bars at delta4x4: comply with the current legislation
The stainless steel bars have become front bars which are stainless steel bars in the form of frontal protection bars. According to the EU directive, the bars must comply with certain criteria to ensure that they do not pose an additional risk of injury to pedestrians. They must be securely fitted but still have some give if the stainless steel bar strikes a person or other object during an accident. The new front bars undergo very strict and rigorous testing. We at delta4x4 carry first-class stainless steel bars that comply 100% with these legal requirements. The EC certificate accompanies them. This means: TÜV certification is not necessary, and an entry in the vehicle documents is no longer required. You just need to have the EC certificate in your vehicle at all times. Feel free to contact us to learn more about the stainless steel bars! We would be glad to assist you.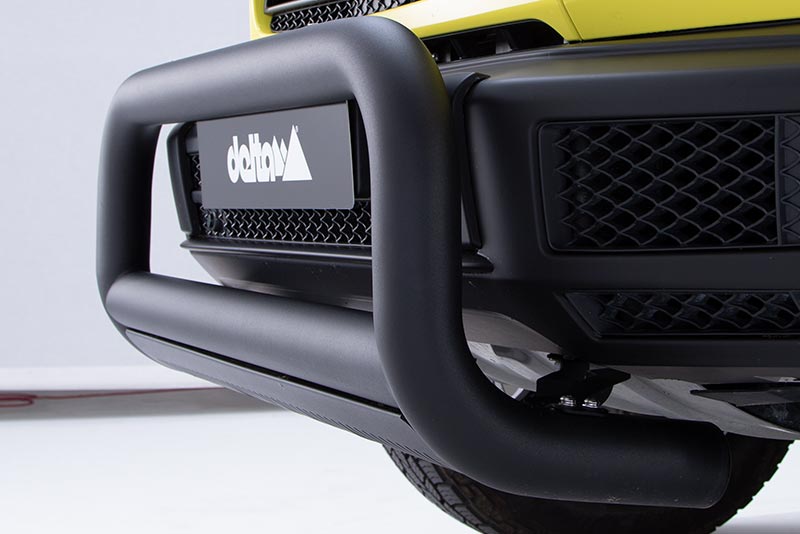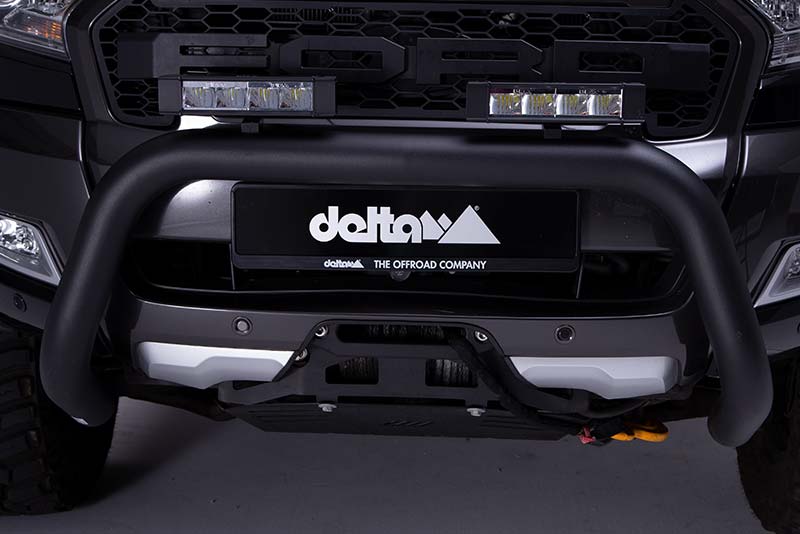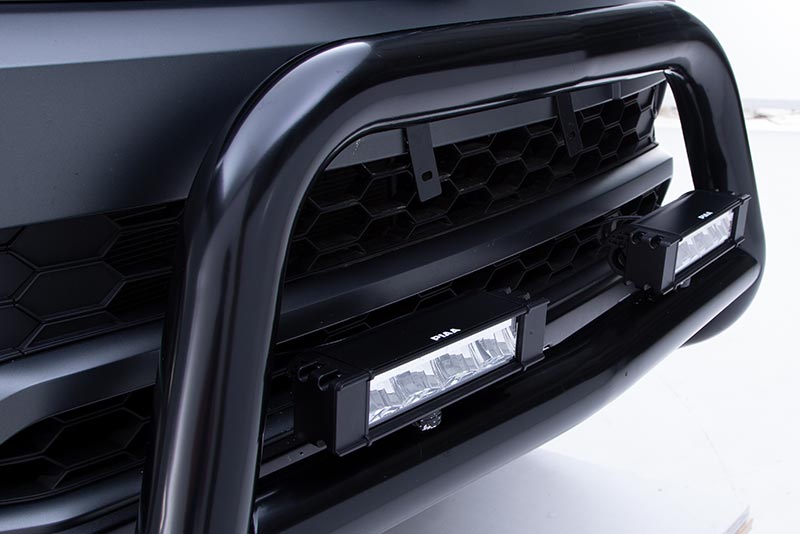 Premium quality: our stainless steel bars/strong>
We offer our customers only the best. Our frontal protection bars are made from high-grade stainless steel. They are available in either shiny polished silver or a sportive matt black. The premium quality of our front and roll bars is proven through our close contact with automobile manufacturers such as Toyota, Ford, Hyundai and Mitsubishi. We supply them for as high-performance initial equipment and a helpful accessory programme. Regardless of whether you drive a Mercedes X-Class, Ford Ranger, Nissan Navara, VW T6 or another comparable vehicle: We are your expert for stainless steel bars.
Stainless steel bars and other quality products
In addition to the stylish and functional stainless steel bars for the front area, we also feature other off-road accessoriesin our online shop. How about some sidebars that serve as tube step boards to provide an easy step when entering a high vehicle? For pick-ups, we at delta4x4 created roll bars that feature a stylish look while making it possible to mount additional headlamps. Take a look at our extensive online shop today so that you too can jazz up your vehicle soon!