Off-road tyres: ideal for off-road and the urban jungle
delta4x4 is your expert for 4×4 tyres. We have a wide range of high-performance off-road tyres that are your partner for demanding off-road tours and for day-to-day trips through the urban jungle. We skillfully complement our carefully selected assortment of off-road tyres with complete wheels, off-road wheels and any other off-road accessories as well as off-road tuning. You can expect full service from us that leaves nothing to be desired. Take a look right now at our online shop to discover your off-road vehicle tyres and much more. See for yourself all of the brands we have to offer. In addition to our own brand, Loder Tire, we carry tyres from reputable manufacturers such as BF Goodrich, Yokohama, Cooper Tire and Mickey Thompson!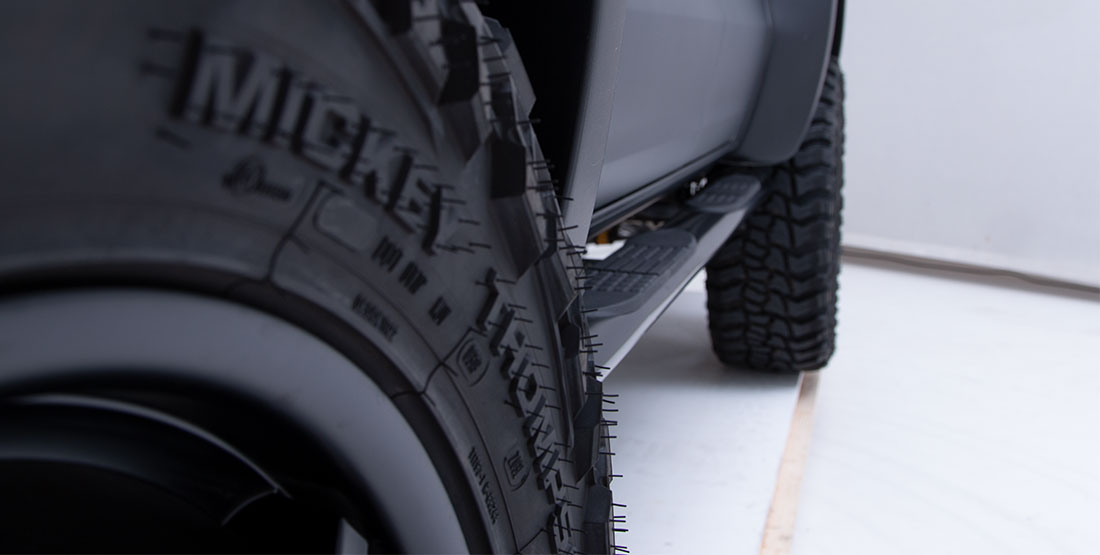 The right off-road tyres for every off-road driver
There is a lot to be considered for excursions through rough terrain, as you, as a passionate driver, know. Embankments, ditches, slopes, through to ford crossings must be taken into account. Naturally, for demanding trips with off-road tyres, the tyre pressure should be adjusted to the characteristics of the terrain. It is best to always rely on consistent quality for your off-road tyres. They are the basis for 100% reliability on the vehicle. Make sure to mount four identical off-road tyres on your vehicle. They should be from the same brand and have the same tread pattern, as well as the same speed and load rating. The recommendations from the automobile manufacturer can also assist you when selecting the perfect off-road tyres. Then you can move through any terrain like a professional.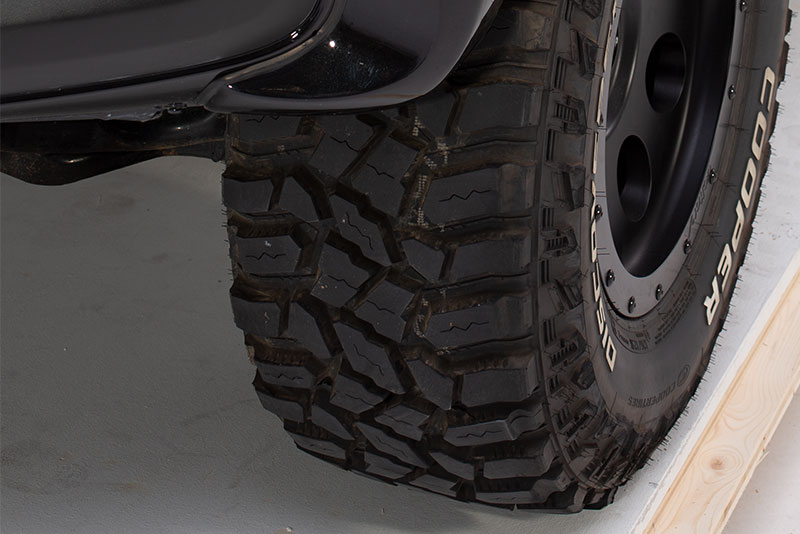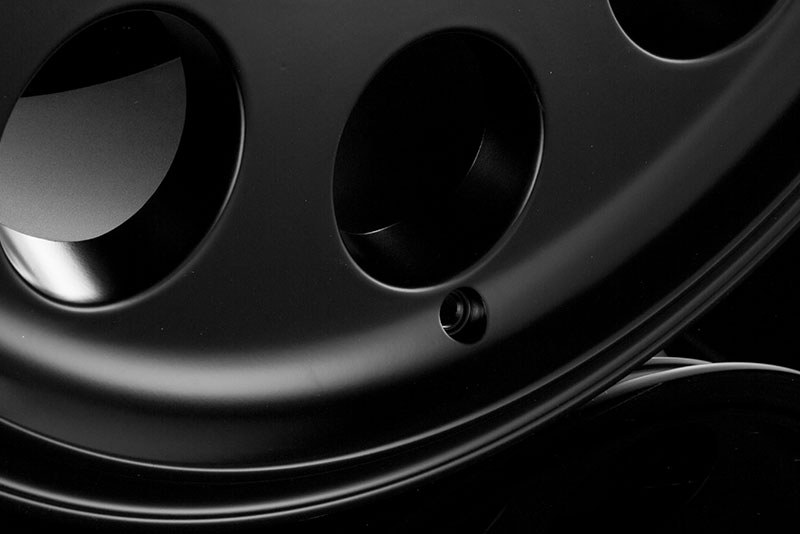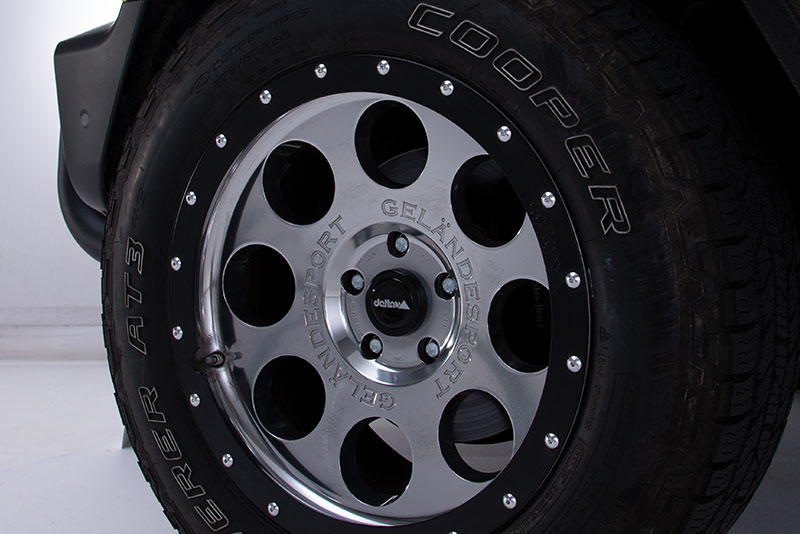 Look for off-road tyres according to the usage category and the type of terrain
The variety of off-road tyres is immense, and we carry all the models that you could possibly need for your four-wheel drive. This includes 4×4 tyres, intended for sedans with four-wheel drive. Whether travelling on the autobahn or country roads: Whether in curves or on straight stretches, you will always maintain control. Do you own an SUV with four-wheel drive? Then all-rounders are perfect for you that have a low profile and a sleek design. They are ideally suited for both off-road and main roads. The off-road all-rounders are a real hit among the off-road tyres and have wide profile blocks and with a very high negative profile ratio of 50%. The profile totals to an impressive 13 to17 mm. Sidewalls and structure are reinforced. What an incredible off-road performance!
Tips on purchasing off-road tyres
We offer exclusively quality products that provide long-lasting satisfaction. If you change the size of the tyres, you must, of course, adhere to the legal road traffic guidelines. These apply to 4×4 vehicles as well. Therefore, when purchasing tyres, you should pay particular attention to the load rating. The off-road tyres are not allowed to extend past the fenders and must have a compatible wheel size. If you are uncertain, we would be pleased to assist you. Contact us for a professional consultation!