Offroad wheels by delta4x4
Which off-roader do you drive? A Mercedes X-Class, a Mercedes G-Class, a Nissan Navara or a VW T6? Or maybe even a different vehicle? No matter which vehicle you drive, we at delta4x4 will always have the perfect set of offroad wheels for you. Amongst others they'll accept tyres from BF Goodrich, Cooper Tire and Mickey Thompson. With all of our offroad wheels you'll be able to take adavantage of our remarkable design and our excellent quality standards. Thanks to our knowledge acquired over decades we can guarantee extremely high load ratings for our offroad wheels, which not typically found on others. Therefore it doesn't come as a suprise that leisure drivers trust our offroad wheels just as much as the professionals who take them to the test each and every single day. Apart from leisure and professional drivers, even OEM's have chosen our product range to offer their customers the option to customize their vehicle right from the factory floor.
offroad wheels made from aluminium or steel
Our product range at delta4x4 comprises of aluminium wheels and offroad wheels made from steel, which offer a diamter from 16 all the way up to 23 inches in diameter. Concerning hub measurements we offer a broad range of available bolt patterns and hub sizes which we can easily bore into almost any wheel. Depending on the model our offroad wheels can withstand loads of up to 1800 kg. The bottom line is: You can put our wheels through almost any test without fear of bends or cracks. Our offroad accessories will be reliable companion of your overland tours. Only a small fraction of vehicles we don't cover so you'll be likely to find some offroad wheels fitting your ride. By the way: Feel free to contact us if you're in need of a partner capable of handling your specific orders. Whatever the case may be – we've got you covered! As a four decade-long expert on SUV's and offroaders you can trust us to deliver excellence. But that's not all of it: Take a look at our complete wheels in our online shop!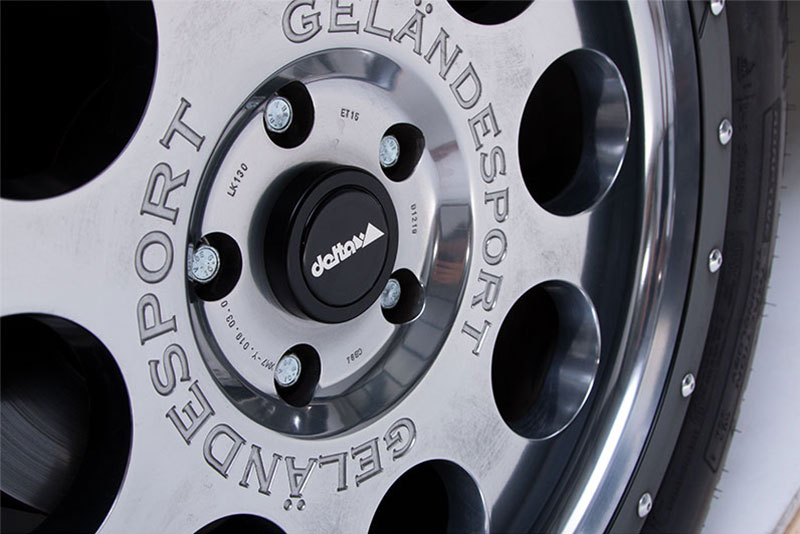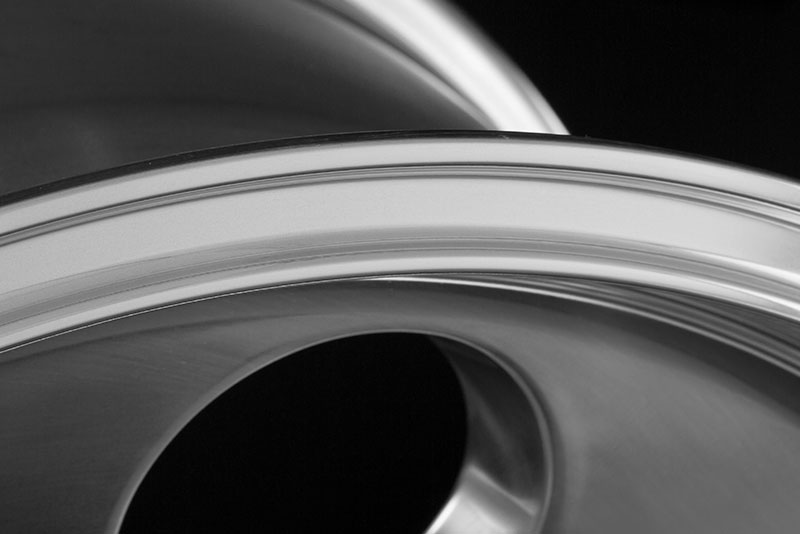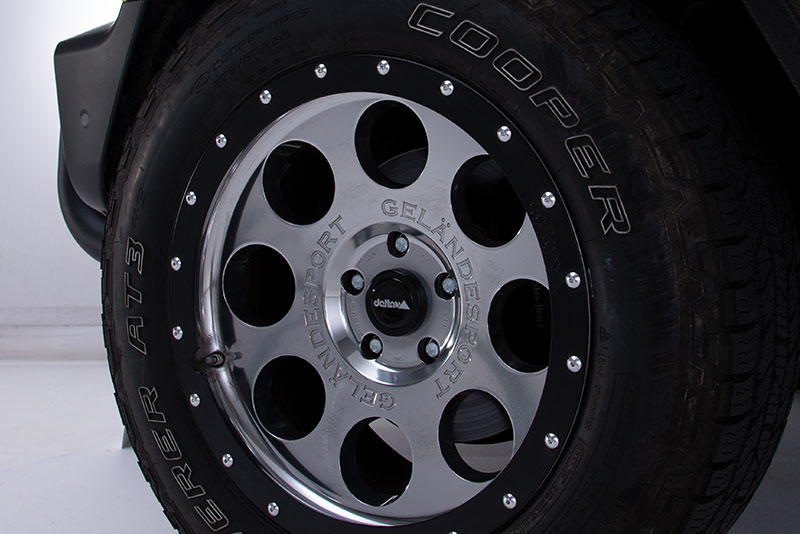 Maticulously selected manufactured procedures for offroad wheels
Offroad wheels need hold up to the highest quality standards because of the stress they endure. That's why we at delta4x4 rely on the best possible manufacturing procedures, which we deploy according to specific use case of each wheel. That's why a lot of offroad wheels are forged. Others are casted using low-pressure techniques. Production with one- or two-piece ironing presses is also not excluded. We can also manufcture offroad wheels with hollow spokes, upgrade them with a collision guard or upgrade them with a stainless steel concave wheel face. And don't forget the certifications: each delta4x4 wheel has a specific strength certificate inlcuding a detailed table of the load rating for each offset, center bore or bolt pattern.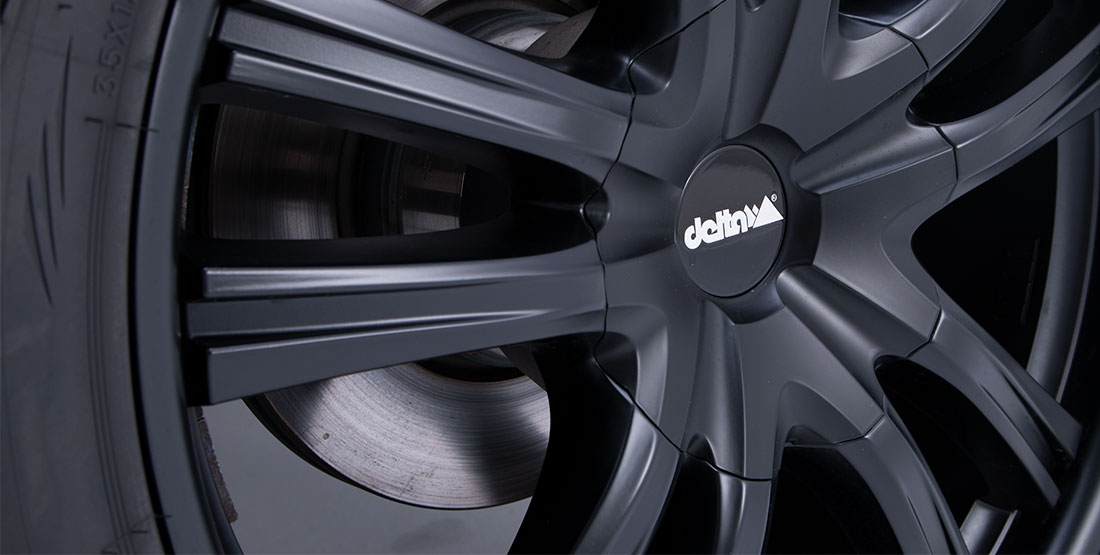 We have the right offroad wheels for you
Regardless of whether you drive an Audi, a Jeep or rather a Porsche or VW – we have the right offroad wheels for you. We even ship our wheels with a TÜV-certificate and can include a General Operating Permit (ABE in German). Thanks to that getting the wheels registered into your vehicle documents at your local TÜV, Dekra or KÜS is effortless. Do you need our help? We're there for you if needed and will happily assist you in buying decisions concerning offroad wheels. Our highly specialised team of vehicle experts is happy to help. Waste no time and get in contact with us!