delta4x4 Explorer Tour 2023: We are going to Bosnia and Herzegovina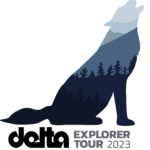 Experience a great adventure at the delta4x4 Explorer Tour 2023. This exciting off-road tour will take you on a total of 880 km on roads and trails through the breathtaking landscape of Bosnia and Herzegovina. Enjoy good food, meet cool people and conquer exciting off-road routes while you experience a relaxed ride together with like-minded people. This tour will cover a total of 33,000 meters in altitude, giving you an unforgettable riding experience.
Here is the schedule:
October 2023: Meeting in
, wpml_linebreakOn October 11, 2023, we will still meet in Zagreb, the capital of Croatia, to prepare for the adventure. Here you will have the opportunity to meet other enthusiasts over an aperitif and dinner and get in the mood for the days ahead.
until October 14, 2023: Off-roading with beautiful hotels in Bosnia and Herzegovina. From Zagreb we start our off-road adventures along official roads and trails in Bosnia and Herzegovina. Enjoy the exciting routes and experience the untouched nature of this beautiful region. In the evening we will stop at comfortable hotels where you can relax and unwind before heading back to the off-road routes the next day.
October 2023: Departure On the last day of the tour, it's time to say goodbye. After breakfast we set off and leave Bosnia and Herzegovina. It was an unforgettable tour full of adventure and beautiful landscapes.
To participate in the tour, the following vehicle requirements must be met:
The vehicle must have at least AT tires.
4×4 drive is required.
The ground clearance of the vehicle should be at least 23 cm.
The maximum vehicle length is limited to 6 meters.
Vehicles with retrofitted air suspensions are excluded from participation.
Participation in the tour is possible from the age of 18.
During the tour we will explore the unique flora and fauna of Bosnia along official roads and trails. The landscape offers a diverse and impressive nature. You will drive through majestic forests, picturesque rivers and breathtaking mountain landscapes during your trip. Bosnia is known for its rich wildlife, which includes brown bears, wolves, lynxes and a variety of bird species. The flora is characterized by dense forests, flowering meadows and a variety of plant species.
Please note that the organizer is not responsible for the disregard of local traffic rules and possible damage to the vehicle. We recommend you to respect the traffic rules and treat the environment with care in order to preserve the nature and its peculiarities.
Don't miss the opportunity to participate in the Delta4x4 Explorer Tour 2023!
Sign up today and secure your spot for this unforgettable off-road experience.
Participant Fee:
Single room 1399€ per person
Double room 1200€ per person
After your registration we will contact you as soon as possible. We ask for your understanding that due to the high demand for tour participation, we can only confirm the registration bindingly afterwards.
Thank you for your interest
Note: If you have already registered before July 13 but have not received a confirmation, please register again.
The registration form may not have transferred all the data. Thanks